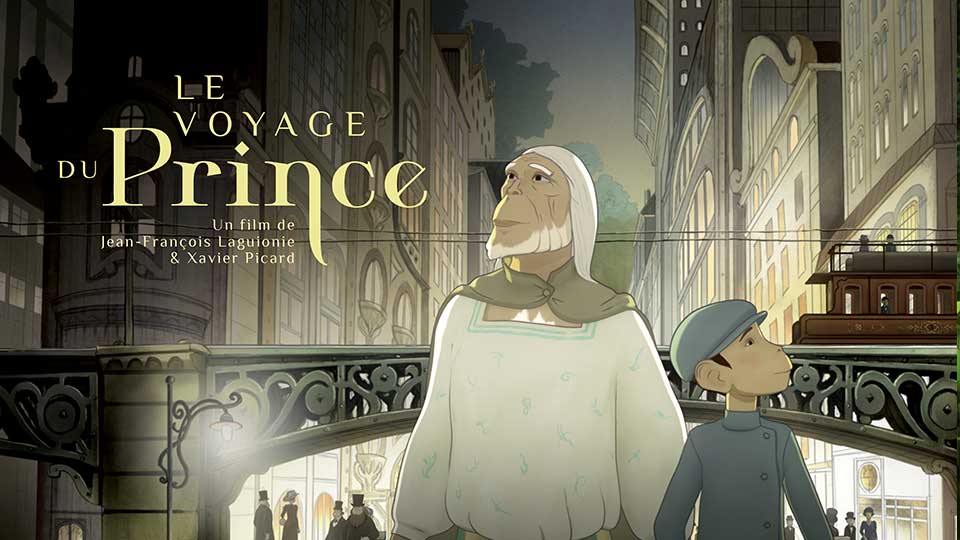 Le voyage du Prince récompensé à Stuttgart
Le Voyage du Prince a obtenu le Feature Length Film Award au Stuttgart International Animated Film Festival !
Le prix a été attribué le 10 mai lors de la cérémonie de cloture en live stream.
Plus d'infos ici
AniMovie (best animated feature-length film) Le voyage du prince (The Prince's Voyage) | Jean-François Laguionie, Xavier Picard | Blue Spirit Productions, Melusine Productions (Eric Jacquot, Armelle Glorennec, Stéphan Roelants) France 2019
Jury statement: "We had the honor as a jury from three different countries, far away from each other but virtually connected to review nine different movies from all over the world: France, Japan, Romania, India, Hong Kong, South Korea, Sweden, Belgium, Luxembourg and Mexico. It was a truly inspiring time to be able to watch so many fantastic animated movies – we enjoyed it very much. Today we want to announce the winner of best animated feature film and also award a special mention. And the winner is: The Prince's Voyage, directed by Jean-François Laguionie and Xavier Picard. Produced by Eric Jacquot, Armelle Glorennec, Stéphan Roelants from France.
"It is a fantastic and philosophical fable story. It has an incredible contemporary touch, although it describes a very different time. It tells us to be without fear towards the outside or to things strange and unknown to us. It shows us that there are different ways to live a life, ways that shouldn't be judged. It gently tells us to protect nature and our society – and last but not least to be careful with each other. The film is beautifully executed and animation and story complement each other excellent in a simple but beautiful presentation and we are sure that it will find a huge audience amongst all ages."